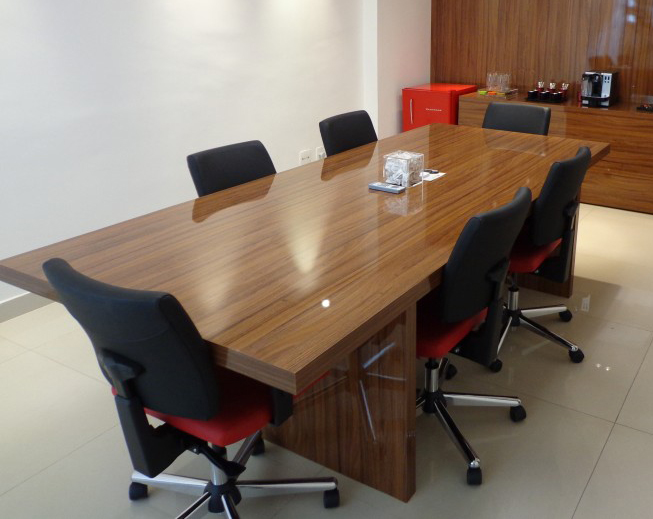 Acting in several fields of law, the Law Office Fadiga e Mardula is considered a reference on the following Operation Areas:
Environmental
The technical team operates both in the advisory and the litigation, searching the Best solution in this operation area, which emerges in a contemporary and responsible concept, inserted by the global society and increasingly up for the regulatory and surveillance entities.
Agro-business
We operate both in advisory and litigation. The challenges faced in this front are countless due to the dialog with other Law branches, which requires constant updating of its multidisciplinary team, aligned to the agro-business singularities.
Arbitration
Bearing in mind the negotiation expertise from the associates and employees, also their attendance in forums and debates and further training courses (Harvard Method), the team is ready to clarify disputes without the judiciary intervention. In this operation field we demonstrate our easiness in transit through the legislation and assure our customers and also the contrary part, the Best solution, in the shorter time and lower costs.
Banking
Knowledge and experience accumulated during over 20 (twenty) years of operation in this Field, through its founding partners, once they came from one of the country's most important financial institutions legal department. The team deal every demand, litigation (active and passive) and advisory.
Anti-corruption law and compliance
Development, structuring and implementation of compliance programmes, risk prevention and action against corruption practices in attendance to the Anti-corruption Law recently edited sparse Brazilian legislation and existing international treaties regarding this subject. Drafting and implementation of internal regulation and Policies developments based in ethics and compliance of both legislation and treaties (national and international), beyond the implementation of internal and third part audits, caring for prevention of risks as environmental, fiscal, tributaries, labour, to the image among others.
Contracts
We count on a team which is specialized in preparation, negotiation and formalisation of every contract types in private, corporative and administrative spheres.
Sports
Our multidisciplinary and specialized board operates in both advisory and litigation, intervening in important matters related to investments in sports. We perform complete consulting to clubs and entrepreneurs, dealing with partnership contracts, use of Mark, franchising, use of image, advertisement and sportsman bond.
Electric power
Wide knowledge and actuation, both in advisory and litigation, regarding questions covered by the specific legislation related to this area, ANEEL regulations – Agência Nacional de Energia Elétrica, transit among producers, electric Power suppliers and solid partnerships for operation alongside CCEE- Câmara de Comercialização de Energia Elétrica.
Mergers and aquisitions
We operate in both advisory and litigation. With globalization and partnership increase, it became necessary the provision of legal framework in favour of new businesses and in new geographical operation areas (national and international).
Actuation which requires an Exchange among several Law areas, its multidisciplinary team covers from contracts development, articles of association, shareholders agreements, until fiscal and tributary planning, duediligence execution, all in order to support the decision making of its partners and customers.
Corporative immigration and emigration
We operate in both advisory and litigation. In view of constant foreign investments, there is a constant need of companies to settle in order to facilitate their businesses and, for that, their associates and investors need a complete consulting for their installation and regulation regarding their activities performance regulation, both for the installation of foreign companies in Brazil and also for the creation of subsidiaries abroad.
Real State
We operate in both advisory and litigation. The real state sector is composed by business in many forms such as business complexes and/or condos, or new ventures involving constructors, contractors, shopping malls incorporation, hotels, allotments, hospitals, suppliers from diverse segments. In this area, our board has a specialized team which is focused in the Real State market increase, aiming the convenience and the junction of healthy partnerships.
Bidding
We operate in both advisory and litigation. With the significant increase on the public sector investments involving legal entities of domestic public law, public enterprises, mixed economy societies and consortium, there is a constant need for legal assistance monitoring aiming transparent and assertive procedure in the offer, presentation and contracting.
New business
We render legal and advisory advice in new businesses which involves our customers, partners, or even not customers which have common interests and synergy with our clients in their activity areas. This counselling is offered nationally and internationally.
Estate Planning
We offer support from qualified professionals to private person or legal entities which possesses patrimonies, and fell insecure regarding the uncertainties of the economy and changes in the national law, who require skilled interpretation.
Patrimonial planning
We offer professional support oriented to individuals or companies who own property and feel insecure due the uncertainties of the economy or changes in the national legislation that require qualified interpretation.
Project finance
We have a multidisciplinary team for legal and advisory assistance regarding contract and warranties negotiation, from deals which involve the projectfinance, not only between sponsors and lenders, but also with the suppliers, customers, companies, insurance companies, government bodies, among others.
Intelectual property
A company identity is as valuable as its products or services. Keeping it registered and safe is one of the requisites for its solidity. We operate in the register and follow up of trademarks together with INPI– Instituto Nacional da Propriedade Industrial.
Loan recovery
We operate in judicial and extrajudicial loan recovery, with the latest technology employ, trained and specialized team for an assertive negotiation, having presented expressive results in loan recovery, and from the customer, to our partners, presenting an outstanding result, especially before the current economic scenario.
Societal
We have a highly trained team for performance in every societal operation, including elaboration of related documents (social contracts, shareholders agreements, NDA, minutes, etc.), society constitution, franchises structuring, joint ventures or any other form of association.
Third sector
Always caring for the needs of the society, generally speaking, beyond its volunteering actions, pro bono performance of this Lawyers society and its employees in several social projects, we have a specialized team focused in the legal and advisory assistance for customers and partners who, aiming common good, want to institute non-governmental organizations, corporate institutes, communal associations, charity and philanthropic entities, or any type of non-profit institution, in the public non-state operational sphere.
Labour
We operate in both advisory and litigation. Supported by experience, continuous improvement of the team and close relationship to clients and partners, the firm shows expressive results, by its combativeness in litigation and by its performance in consulting aligned to the human resources department.
Higher Courts - oral support
The hiring for oral support and/or performance in Higher Courts (regional Courts and Courts located in Brasília-DF) aims to present its competence and technical quality in debating differentiated cases, of great repercussion, complex and of large figures.
Tributary
We operate in both advisory and litigation, according to the tributary legislation applicability in every aspects of the federation (municipal, state, federal), as well as in the international scenario. We provide consulting and counselling in finance and capital markets operation, national and international, fiscal and tributary planning for the various forms of societal structuring.